Huile et cire avec résines qui durcit au moyen d'une lampe LED, aussitôt appliqué, aussitôt utilisable.
Arrivée à 08h00 
Application de l'Huile cire Led à la monobrosse, séchage à la lampe LED et à 10h00 les premiers clients peuvent re mâcher sur le parquet en noyer massif. 45m2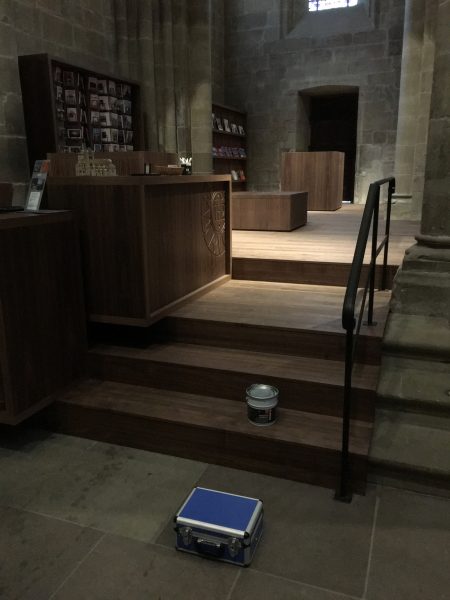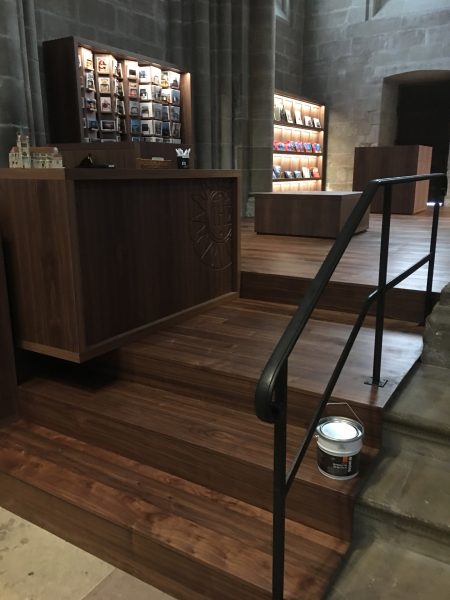 Fiche technique
Fiche de maintenance de l'huile cire dure LED
Special executions are produced according to the precise data of the clients.
More than thirty different species of wood are stored in our covered halls, which allows very short manufacturing and delivery times.
The great variety of woods and the flexibility of production, particularly through the creation of tools,duits spécifiques pour nos clients.