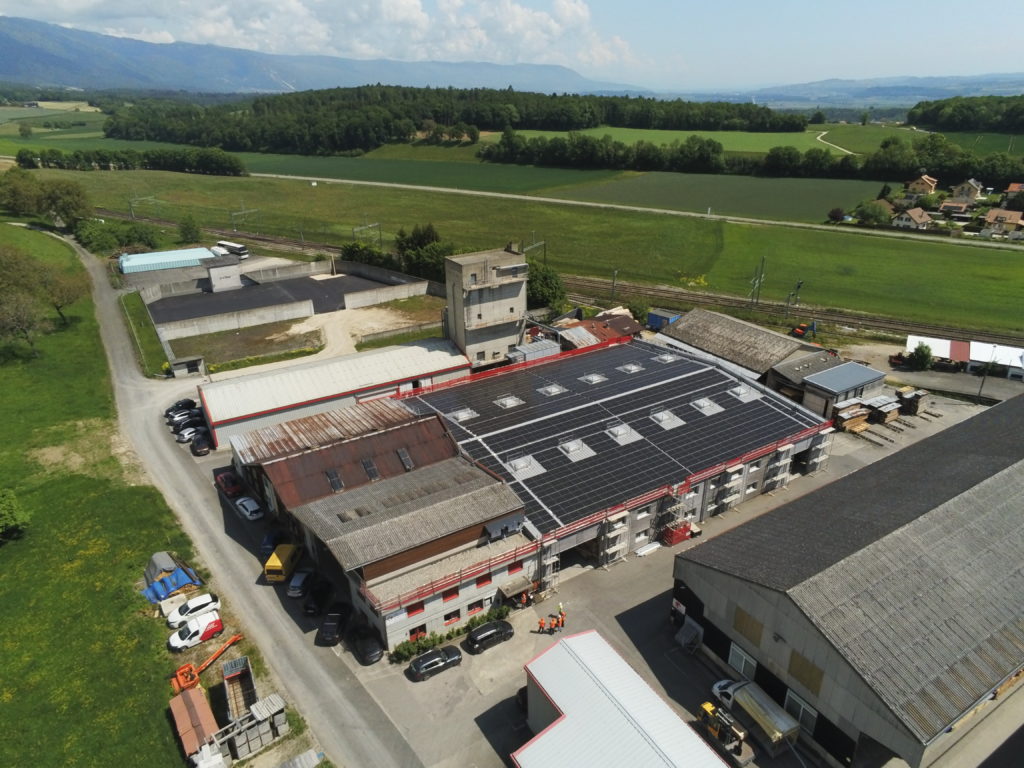 1909: First factory in the framing industry in Lausanne
1919: Factory's social status becomes and remains until today an incorporation under the name of Fabrique de Cadres et Baguettes SA
1930: Increase in production expands new items geared towards professionals specialized  in the wood industry
1974: Consistent expansion requires space that allowed the company to leave Lausanne and move to Le Mont-sur-Lausanne
2001: The company decides to specialize solely in wood profiling within the construction industry . Recently, the company moves to Romainmôtier, which is located about 10 minutes away   from Chavornay and close to the highway "Lausanne-Yverdon"

Our company manufactures nearly its entire sales goods in Croy – Romainmôtier.
We are equipped with the latest up-to-date equipment that consists of: dryer, cutting, molds, sharpening and varnishing workshops, designed to meet the current high demands of our customers.
We work with 30 different types of wood essence that are stacked in our covered halls, which allows the manufacturing process to meet short term deadlines. In stock, we have baseboards, framing lumber and studs, handrails, moldings, lists, strips and lathes, plywood, sidings, sheet panels, and wood for lattices. Nevertheless, we respond to the client's needs accordingly, treated as special order from start to finish. Our great variety of essence, our flexibility in the production process, along with the creation of such tools,all of it combined allows the realization of specific products to satisfy customers'needs.
Our new products are geared towards professionals who install hardwood floors, decks, balconies, lattices,mountwall paneling and sidings with wood types such as: Ipe, Massaranduba, larch. These wood types are designed by nature very suitable to use for the outdoors, to be chemical free and without the need of autoclaving.
The fact is that the "Wood" raw material used by FCB Industrie du Bois SA comes from a natural resource that is essential for the environmental balance. FCB Industrie du Bois SA is honored to be able to get its wood from suppliers who share the same values.
 We have obtained the COBS Label for decks, sidings, laths and hardwood floors.
This process is regularly reviewed and updated by FCB Industrie du Bois SA. At the production level, FCB Industrie du Bois SA remains actively concerned about renewable energies. Chips, as well as wastes, are reused and transformed into energy for heating and drying.
For the surface treatment of products, a new production line was installed in a specially designed hall where water-based and solvent-free products are used.